Plumbing Repairs
Topeka's top choice for first-time fixes.
Plumbing Inspection & Repair | Water Heater | Water Softener
Check out our most popular local plumbing services:
Water Softener Maintenance & Install
Plumbing Inspections
Water Pressure Adjustment
Water Testing
Bathroom Plumbing Repairs
Shutoff Valve Replacement
Hose Bib Replacement
Water Heater Repair & Replacement
Proactive plumbing repairs. Superior service and savings.
From our fully stocked trucks, to our highly trained techs, Blue Dot gets you back up in running in no time.
Plumbing issues aren't just annoying. They can bring your home or business to a grinding halt! Especially if they've gone undetected for months. At Blue Dot, our fast, affordable plumbing repairs make quick work of leaks, drips, clogs, and cracks. But our most valuable services are our preventative ones.
Our comprehensive annual plumbing inspections can reveal small plumbing problems before they become big headaches, and our whole-home water softeners can extend the life of every fixture and water-dependent appliance in your home.
Whether you're looking for proactive plumbing service to reduce your bills down the road, or you've got a repair that can't wait, our team of experienced plumbers are just a call or click away.
Request Service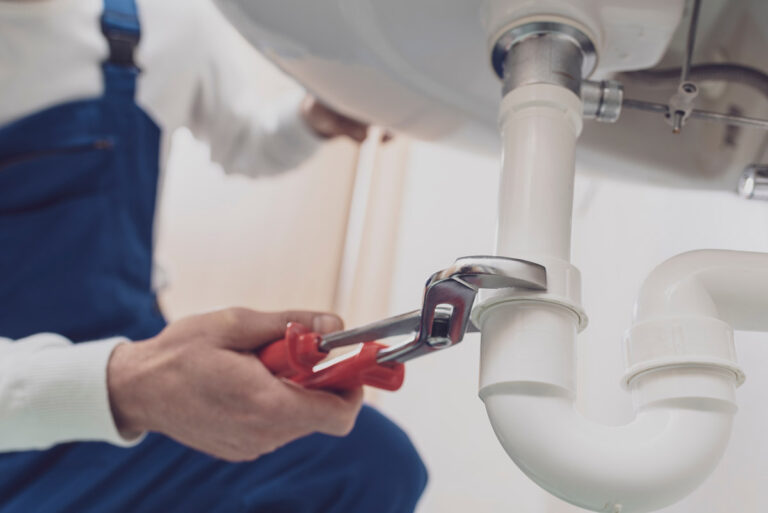 Why do Topeka homeowners choose Blue Dot again and again?
Tracy S.
"Josh and crew did an absolutely fantastic job!! They were all super nice and professional and knocked out in a couple days what we've been putting off for years. We'll definitely use Blue Dot again."
Gina C.
"They took great care not to damage or dirty the house during the water heater installation and explained how it all worked. They removed the old and installed the new one all in one morning. I love Blue Dot."
Babette C.
"Blue Dot replaced my tub and shower. Everyone was kind, professional, invested in my happiness/satisfaction, and very responsive. They were clean and on time every day. Local, skilled professionals."
Experience the Blue Dot difference.
Learn how Blue Dot makes plumbing repair practical, professional, and surprisingly affordable.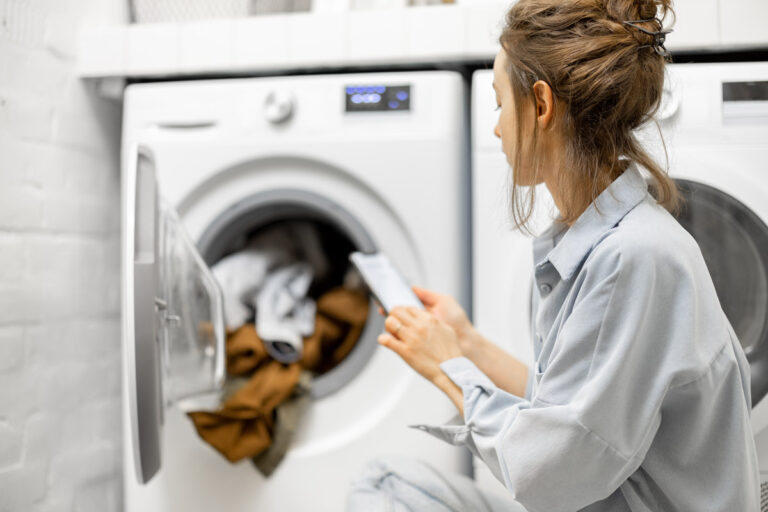 Stop plumbing problems before they start with a whole-home softener.
Notice your water pressure decreasing, or your washing machine filling slowly? Here in Topeka, hard water is nearly always to blame. A whole-home water softener protects your plumbing fixtures and appliances from premature wear and tear by improving the quality of your water before it enters your home.
You can spend a fortune solving the symptoms of hard water. Or you can treat your water at the source and enjoy cleaner, safer, healthier water.
Free Estimate
Enjoy plumbing peace of mind.
A slow leak in your toilet or faucet, water heater installation issues, and excessively high water pressure—problems that can go unnoticed for years. Our comprehensive plumbing inspection service can spot and solve these issues before they become expensive headaches. Inspections include monitoring toilets for leaks, checking the temperature and condition of your water heater, testing your water quality, and measuring your water pressure. If your drinking water is unsafe, or your water pressure is damaging your appliances, we'll tell you—and offer a simple, affordable solution.
Request Service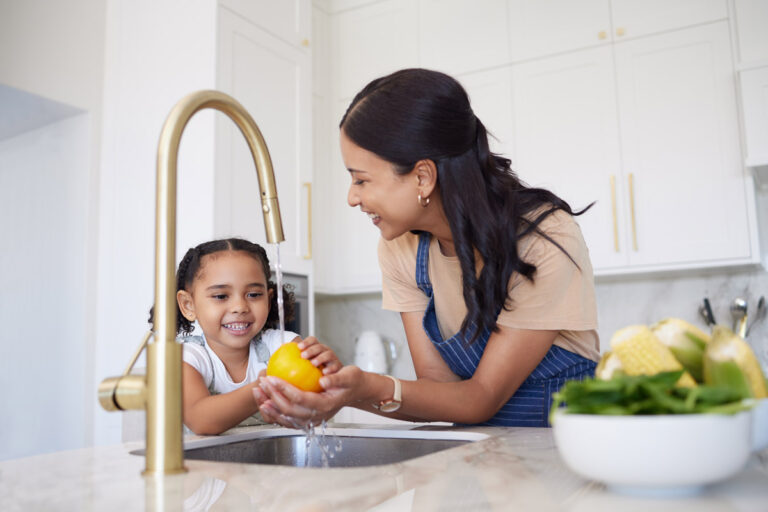 Flexible financing for repairs that can't wait.
Every family deserves a safe, comfortable, healthy home. That's why we offer two convenient financing options for everyday plumbing repairs.
Our same-as-cash financing (no payments and 0% interest for 18 months) and our 10-year monthly repayment plan make the inevitable, affordable, so you can get back to enjoying your home.
Financing Options
One call covers it all.
From the kitchen, to the bathroom, to the backyard, Blue Dot solves every pesky plumbing problem. We're committed to quality, driven by service, and proud of our reputation for reliable local plumbing repairs. That's why we offer these built-in benefits:
Trusted Technicians
Our licensed, bonded, insured, and heavily vetted techs won't leave until the job is done right–and you're fully satisfied.
Complimentary 1-Year Warranty
Every local plumbing service comes with a hassle-free 1-year parts and labor warranty.
Flexible Financing Options
Get the repairs you need now with flexible same-as-cash financing (no payments and 0% interest for 18 months) or a 10-year monthly repayment plan.
We're committed to doing good work for great people. That's why we don't just show up—we come ready to save you hassles, headaches, and hard-earned cash. When you're ready for a service-centric local plumbing repair, trust Blue Dot to make things right.
Professional, practical, and punctual plumbing repairs across Greater Topeka.
Don't see your community? Just ask–our service area is growing fast!
| | | | | |
| --- | --- | --- | --- | --- |
| Alma | Eudora | Lawrence | Onega | Perry |
| Baldwin City | Holton | Lebo | Osage City | St. Marys |
| Delia | Horton | Manhattan | Oskaloosa | Topeka |
| Emporia | Hoyt | Maple Hill | Overbook | Valley Falls |
| Eskridge | Junction City | Mayette | Ozawkie | Vassar |
Ready to put our team to the test?
Our team of licensed, bonded, and insured plumbing professionals always answer the call. For exceeded expectations and service you can trust, fill out our contact form or just give us a call at 785-268-2216.