Electricians
Shockwave Electric and Blue Dot: A Powerful Partnership
The Shockwave Electric team joins Blue Dot's fleet of top-rated techs and fully-stocked trucks–bringing new meaning to One Call for it All!
Residential and commercial electrical services:
Whole-Home Generator Sales & Installation
Electrical Inspections
Electrical Panel Upgrades
Lighting Installation
In-Home Electrical Consultations
Rewiring
Surge Protection
Extensions & Build Outs
Shockwave Electric is proud to join Blue Dot.
When Blue Dot General Manager Mike Cholewa approached Shockwave Electric owner Greg Coulter about partnering their complementary companies, Greg couldn't agree more. Not only did the companies' cultures, visions, and customer-centric approaches align—Blue Dot and Shockwave had been working together on large projects for years.
"We're very excited to announce Blue Dot's acquisition of Shockwave Electric. Greg and the team have served this community for 19 years, and have created a large following of extremely satisfied homeowners and businesses. This partnership gives us an expanded opportunity to meet the electrical and HVAC and plumbing needs of Shockwave's loyal customers. With our 84 years of combined experience, we can now truly say we're Topeka's first and only 24/7 One Call for it All Shop!"
– Mike Cholewa, Blue Dot General Manager
Schedule Service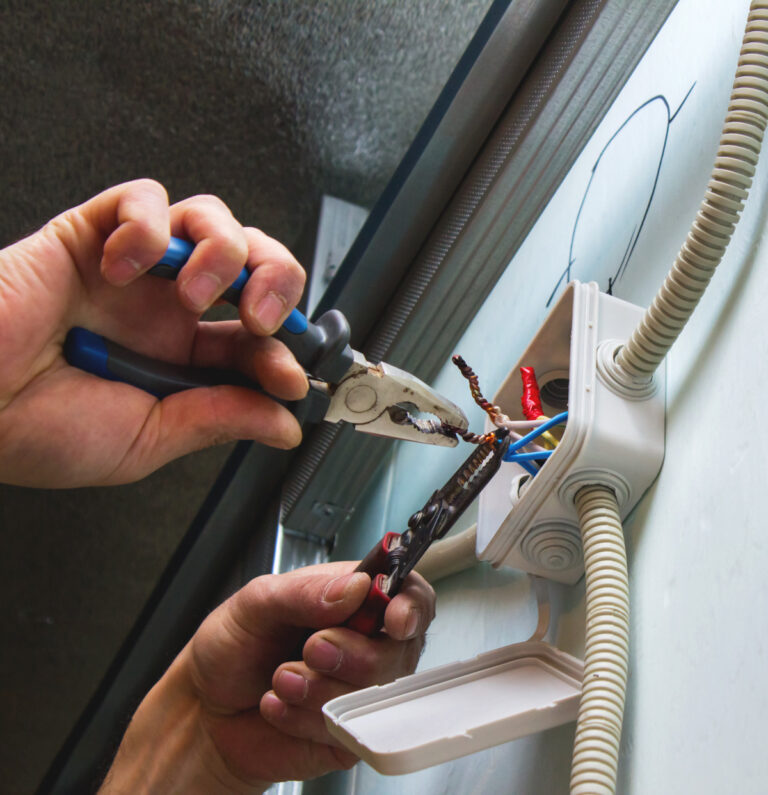 24 hours a day, 7 days a week.
Shockingly prompt and professional electric repair service is just a call away. We're illuminating Topeka homes and businesses, one built-in-benefit at a time:
Trusted Technicians
Electrical work requires comprehensive training and advanced skills. That's why we only hire the best—and continually train our techs in-house.
Complimentary 1-year Warranty
Our reputation is built on first-time fixes and done-right repairs, backed by our hassle-free 1-year parts and labor warranty.
Flexible Financing Options
With flexible same-as-cash financing (no payments and 0% interest for 18 months) or a 10-year monthly repayment plan, even unplanned repairs are affordable.
Our top priority is keeping your home or business safe, energized, and code-compliant. When it comes to commercial and residential electrical services, we double-check every connection—and never get our wires crossed.
Our customers love Blue Dot's fast, friendly, first-rate service.
Tracy S.
"Josh and crew did an absolutely fantastic job!! They were all super nice and professional and knocked out in a couple days what we've been putting off for years. We'll definitely use Blue Dot again."
Kevin C.
"Techs completed installs and repairs to wiring, thermostats, duct work, and electrical repairs. Was very impressed with the knowledge, professionalism and customer service. I will be using them for a long time."
Walt S.
"Arrived on time. Kept me advised as repair was being performed. Cost was exactly what was originally bid. Have used Blue Dot for years and will continues to do so. Very satisfied."
Restoring power–and peace of mind.
Learn more about our electrical repair services available to residents and businesses in Topeka, Lawrence, Baldwin City, Osage City, Eskridge, Alma, St. Marys, Mayette, and more.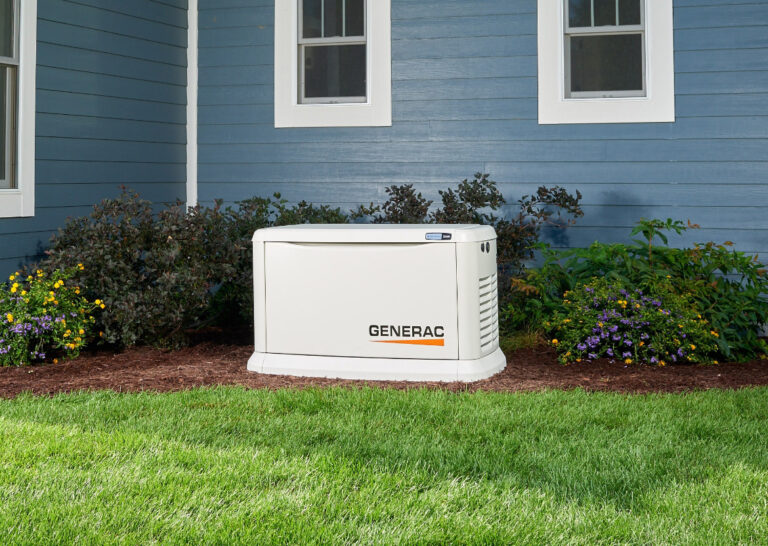 Weather every storm with a whole-home generator.
When the clouds roll in and the power goes out, a Generac generator keeps your home or business up and running automatically. A whole-home generator, installed and maintained by Blue Dot, springs into action the moment your power fails. And because these standby generators tap right into your gas supply, they're ready for action 24/7.
To learn more about our Generac whole-home generator installation service, or to request a free estimate, connect with our team.
Get An Estimate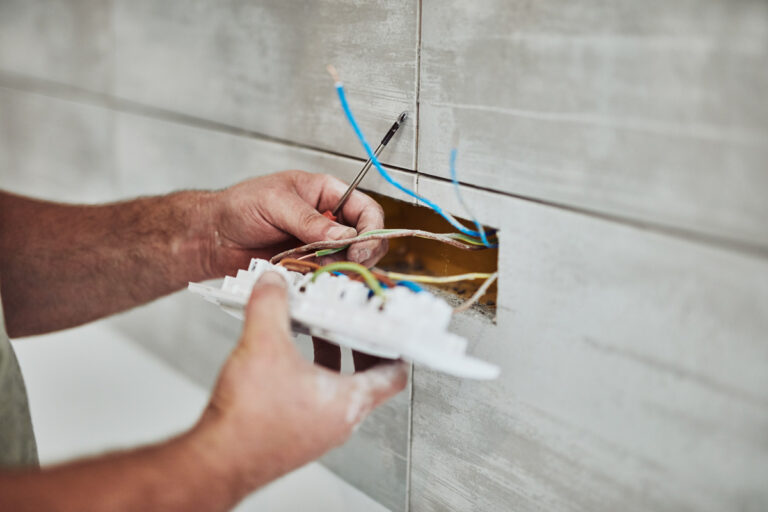 Electrical repairs and replacements you can rely on.
From simple socket replacements and outlet additions to lighting upgrades and whole-home rewiring work, no project is too big or too basic for Blue Dot. When we arrive onsite, we'll get right to work diagnosing the root cause of your electrical issue or inspecting the upgrade area. We take time to understand your needs before making the repair or upgrade, ensuring every solution hits the mark. We work promptly, repair proactively, and treat every residence and business like it's our own. Because Topeka isn't just our service area. It's our home.
Schedule Service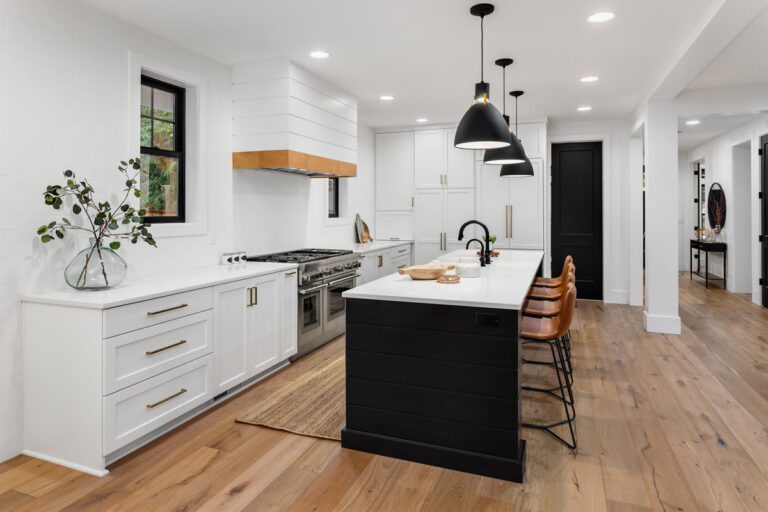 Brighten your day with a lighting upgrade.
Lighting doesn't just illuminate a room, it can transform your entire space. Whether you're looking to add recessed lighting, replace an old ceiling fan, enhance visibility in your parking lot, or repair outdoor lighting, our expert electricians will bring your vision to light.
Contact our team to learn more about our lighting services, or get a complimentary quote.
Let's Get Started