Heating
Warming homes & fixing furnaces, since 1958.
Furnace Repairs | Furnace Replacements | Heating Services
Keep your furnace in tip-top shape with these heating repairs and home furnace services:
Furnace Repair & Replacement
Heat Pump Servicing
24/7 Emergency Heating Repairs
Furnace Cleaning & Inspections
Mini-split Repair
Mini-split Sales & Replacement
Furnace Filter Sales & Replacement
Boiler Services
Is your heating system playing it cool?
Blue Dot's licensed and bonded heating repair experts are armed with practical, professional solutions.
Furnaces are big, complicated, finicky machines—and every one is just a little bit different. That's why we take the time to carefully diagnose your heating issue by getting straight to the root cause. We don't jump to conclusions or offer half-solutions. We do our best to offer the best—service, repairs, and recommendations. Of course, the best time to service your furnace is before things take a turn for the chilly! That's why we also offer our cost-effective Healthy Home Plan Program with a built-in annual furnace maintenance plan. By cleaning and inspecting your full heating system every winter, we can catch minor issues before they become major repairs.
When winter weather strikes, our best-in-Topeka furnace repair techs, money-saving annual maintenance plan, and convenient financing options make Blue Dot the easy first choice.
Request Service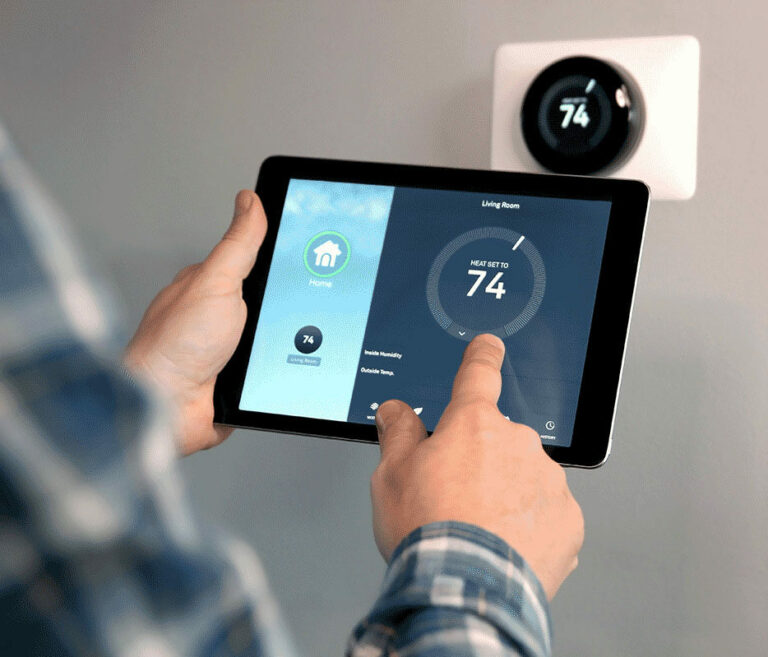 Need three more reasons to have Blue Dot on speed dial this winter?
Every heating repair or replacement service comes with these built-in benefits:
Guaranteed HVAC Installation Date
$250 HVAC Installation Date Guarantee—we'll show up on-time and ready to work, you can count on it!
Complimentary 1-year Warranty
1-year parts and labor warranty on your plumbing repair projects.
Optional 10-year Warranty
The only 10-year parts and labor warranty in Topeka. If you've got a lemon or the fix doesn't stick, we'll make it right—guaranteed.
– SERVICE PARTS PROUDLY MADE IN THE USA –
Blue Dot's 5-star reputation is built on done-right repairs and practical solutions. What we quote is what you get, and what you get is professional, punctual, and pain-free heating services—since 1958. And with two convenient financing options available, you don't have to sweat your next repair or replacement.
Our customers agree–we've got Topeka's top furnace repair and replacement team.
Allison L.
"Wesley came out to help with our heating system since it stopped working overnight. He was on time, friendly, and able to diagnose the problem quickly! I would highly recommend!"
Susan J.
"Lucas replaced worn Furnace part and fixed gas leak in furnace piping. He was very nice, knowledgeable and did a great job."
Liane C.
"Matt did a wonderful job!!! -6 below outside, so he froze his back side off as well!! Thank you for very quick service!!!!"
Don't skip your annual furnace maintenance, automate it.
Our Healthy Home Plan Program is the most valuable service we offer. Not only does this cost-effective inspection and tune-up extend the lifetime of your HVAC, furnace, mini-split, or heat pump system, it improves the energy efficiency of your entire home—reducing your energy bills month after month.
When you join our Healthy Home Plan Program starting at just $14.95 per month, you can receive a multi-point heating system inspection, cleaning, and basic tune-up. We'll replace your filter, vacuum out the core components, test for dangerous carbon monoxide and gas leaks, calibrate your thermostat, and more.
A comprehensive heating system checkup and adjustment is just one of our Healthy Home Plan Program's dozens of built-in benefits—all designed to save you more, season after season.
Become A Member